Nova Scotia Precious and Critical Minerals Show
Monday, November 15th 9:00 am – 12:00 pm (Atlantic Time)
Tuesday, November 16th 9:00 am – 12:00 pm (Atlantic Time)
Via Zoom and free to attend.
Registration is now open! Click here to register.
The Nova Scotia Precious and Critical Minerals Show is a chance for investors and exploration and mining companies to learn about exciting exploration opportunities in Nova Scotia. Companies will discuss their early and late-stage exploration projects and the province's geology for gold, tin, indium, zinc and much more.
This year's conference will take place online, making it easy for industry and government representatives to participate from anywhere in the world.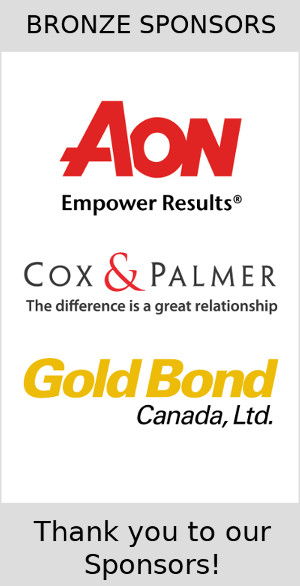 Confirmed speakers include:
Kevin Bullock, President & CEO
Anaconda Mining
Goldboro: Nova Scotia's next gold mine 
Donald Bubar, P. Geo
President, CEO and Director
Avalon Advanced Materials
East Kemptville Tin-Indium: Extracting critical minerals from historic mine wastes
Mark Haywood, B.Eng, LL.B.
President & CEO
ScoZinc Mining Ltd.
ScoZinc's Scotia Zinc Mine
Billy Grace, P.Eng.
General Manager
Aureus Gold Inc.
Aureus Gold: On a Path to Production in Nova Scotia
Greg Collins, BSCE., P. Geo
Chief Operating Officer
Transition Metals
Highlands Gold
John Wightman, M.Sc., FGAC, P.Eng.
President & CEO
Champlain Mineral Ventures Ltd.
Brazil Lake – An Advanced Lithium Deposit
Ron Hawkes, President
Heraldry Gold Corporation
Whiteburn: Unlocking the Mystery of 1000 Metres Thickness of Gold Veins
Rick Horne, P. Geo, Consultant
The Caledonia Tin-Tungsten Project
Terry Coughlan, P.Geo
Strategic Advisor
Spark Minerals Inc.
Exploring Nova Scotia's potential for IOCG
Dan Kontak, PhD.
Full Professor, Harquail School of Earth Sciences
Laurentian University
Nova Scotia's geology is favourable for critical metals
Diane Webber, P.Geo., FGC
Director, Geological Survey Division
Department of Natural Resources and Renewables
An update From the Geoscience and Mines Branch
 
Check back for updates!
We gratefully acknowledge the Government of Nova Scotia for making the NS Precious and Critical Minerals Show possible.