2020-21 Webinars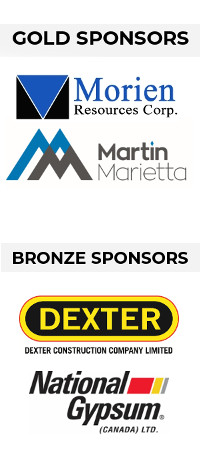 The Mining Association of Nova Scotia is pleased to share our new webinar "lunch and learn" series. While we would normally gather everyone together with our education conferences, the current public health guidelines prevent us from doing so safely. Many conferences and trade shows are going virtual during the COVID-19 pandemic, and so are we.
Check out our recent webinars below.
---
Friday,March 26
Mark Greenwood, Surface Water Quantity Program Lead, Sustainability and Applied Science Division
Nova Scotia Environment and Climate Change
"Water Management and Regulation in Nova Scotia with a focus on Surface Water Withdrawals"
*** Please note: more formal responses to the questions asked during the Q&A session will be coming to support what was discussed in the presentation. ***
---
Friday, February 26
Dr. Lyn Anglin, Principal Consultant, Anglin and Associates Consulting
"Mount Polley Tailings Spill Remediation Update"
---
January 21
Dan Kontak,Professor at Laurentian University
Nova Scotia's Geology is Favourable for Gold
---
Friday, December 11
Mike Parent, Vice President of Prevention Services, WorkPlace Safety North
"Managing Covid-19, Lessons Learned by the Ontario Mining Sector"
---
Friday, November 20
Dr. Jon Gluckman, President and CEO/Director, Sixth Wave Innovations
Dr. Gluckman will discuss his Halifax-based company's extraction polymers formulated for the extraction of gold from cyanide leach systems (https://sixthwave.com/ixos). Sixth Wave is now doing pilot plant testing with major gold producer, Kinross.
---
Friday, October 16, 2020
David Stein, President and CEO of Kuya Silver Taking a junior mining company public in the middle of a pandemic
David is first and foremost an investor, and founded Kuya Silver in 2017 after being introduced to the Bethania silver mining project and striking a deal to buy a controlling stake in the mine. Leading Kuya Silver in its early phases, David has used all the skills he has developed from more than 20 years in the mining capital markets.